Typically when it comes to roast chicken I normally toss all the fat, bones and chicken parts they put in that little bag and stuff inside the carcass.  This time however I decided to try my hand at making some chicken stock.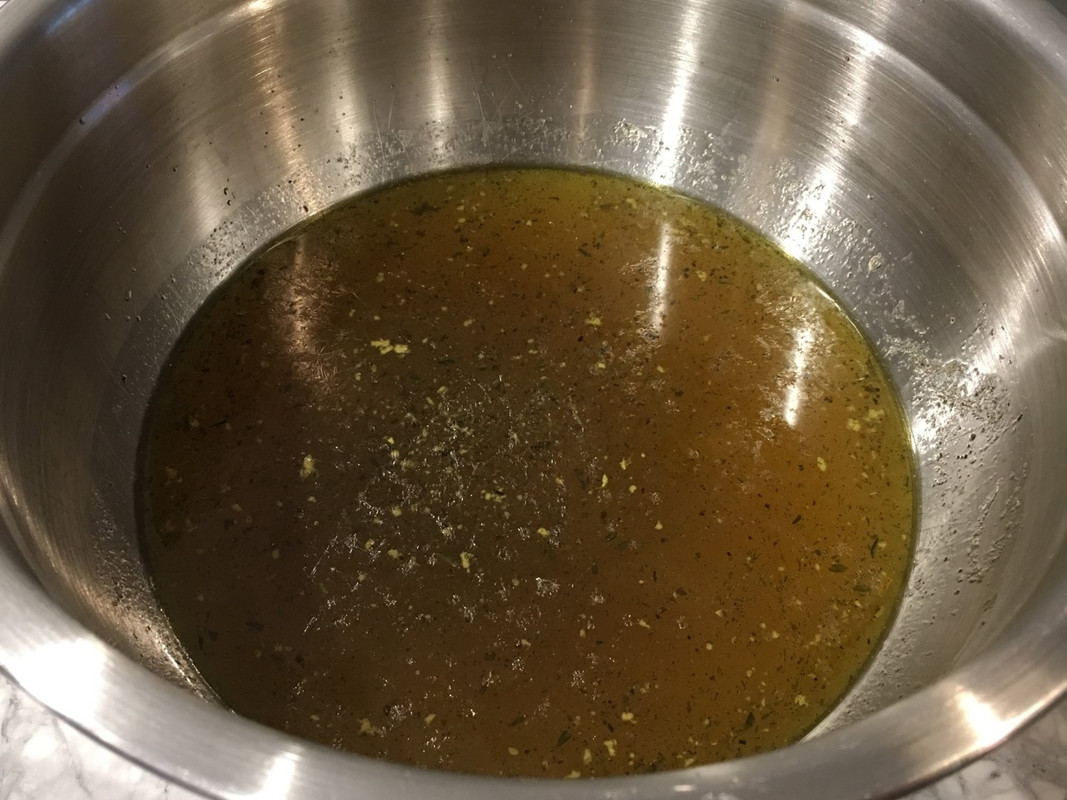 I normally pat dry my chicken and rub oil or butter on it, then season with poultry seasoning, salt and pepper.  Into the roasting pan and into the oven.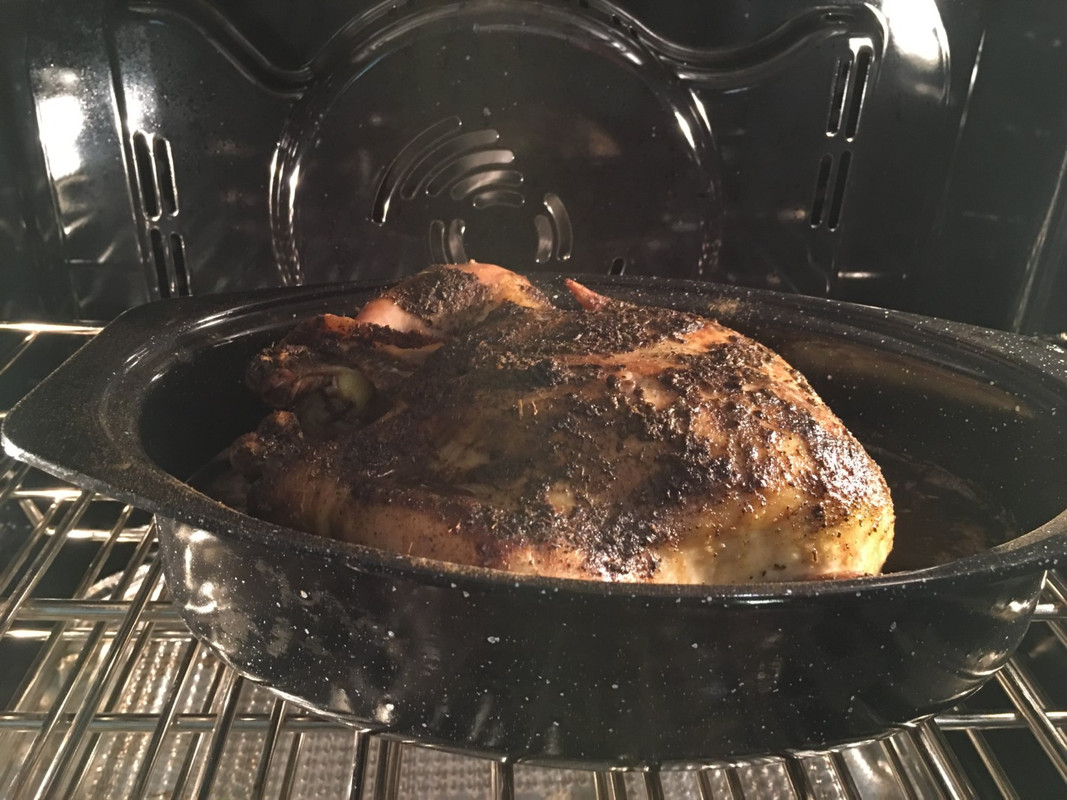 The gizzard and liver that are stuffed into the cavity I normally toss into the garbage, but this time I tossed into a bot of boiling water with salt, pepper, onions, garlic, poultry seasoning and thyme.  After the chicken roast dinner was consumed, the carcass was stripped of any remaining edible parts and what remained was added to the pot.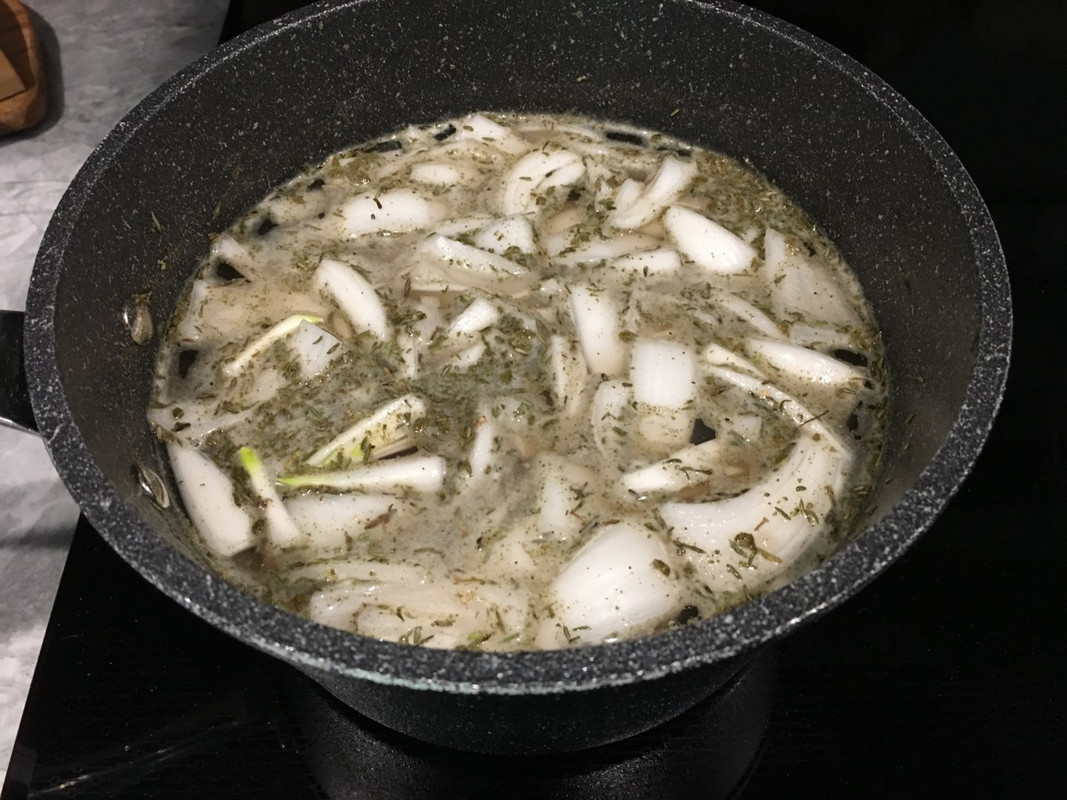 This pot then low boiled on the stove for about 2 hours.  Sucking as much flavour out of the bones and skin and left over bits of meat as can be done.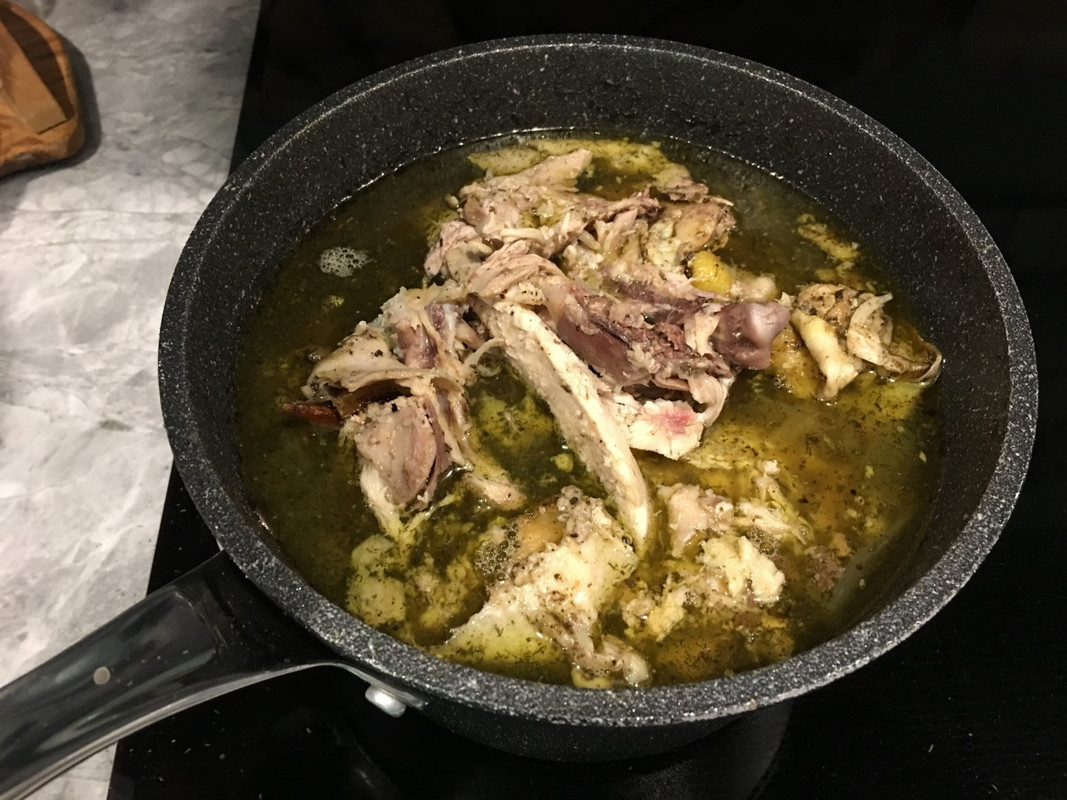 Once done it was time to strain and set the stock aside to cool before freezing for later use.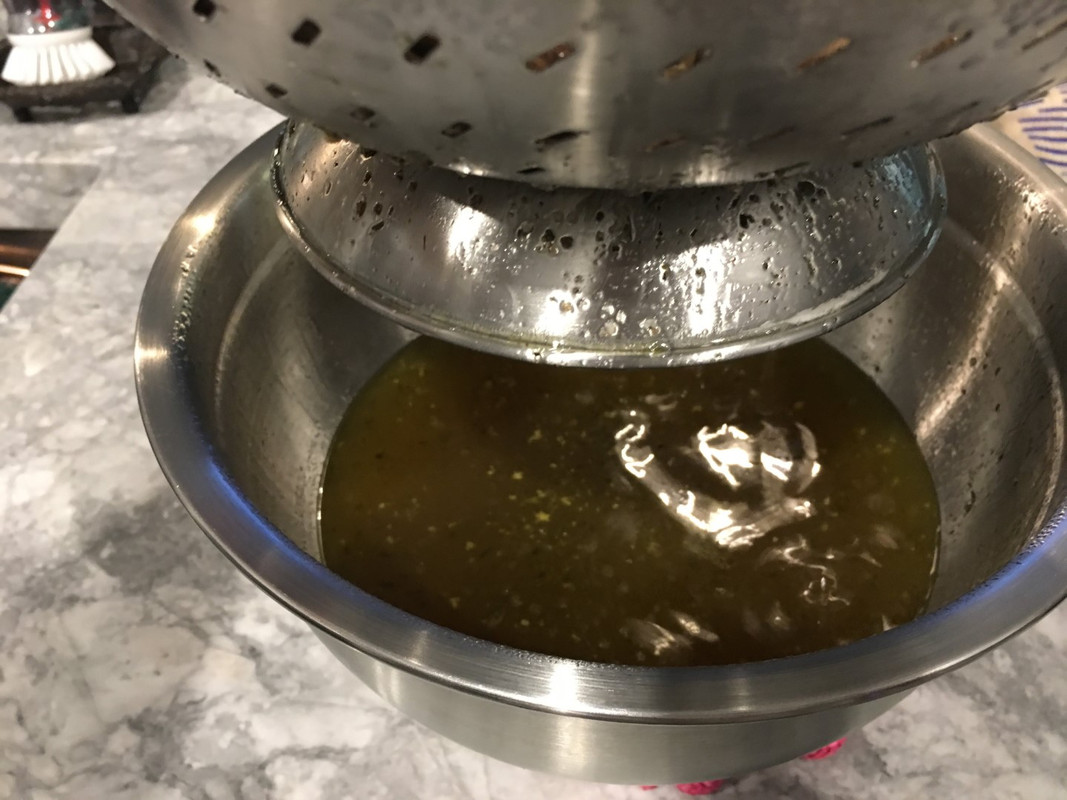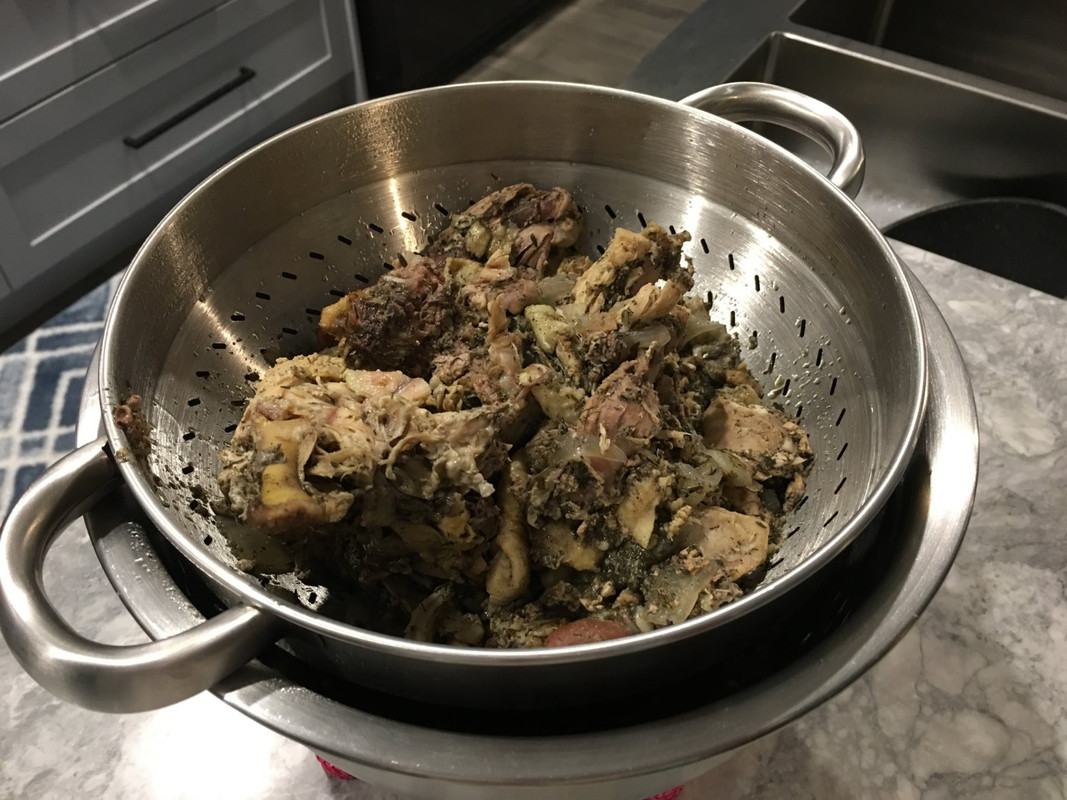 Can't wait to come up with a recipe to use this stock.  Could be just a plain chicken soup.  One tip.  After cooling place in the fridge.  This will solidify most of the fats so they can be scooped off and thrown away.  Don't get rid of it all as "fat is flavour"
The Foodie